Frequently asked questions
LIVE BAND PERFORMANCE
Live Band
---
Live band is an entertainment services which enhance better environment, creating vibes for your activity. We, Clef Studio, will be providing you various type of services and plan to applied on your function or activities
---
How do I select live band for my activity?
---
During the process of arranging live band, we kindly advise to consider the activity purpose and guest genre. Upon selecting the live band , you may click the "Event & Performance" button on our pages menu and select your desired live band performance.
---
How do I create vibes for my activity?
---
By understading your needs, we will arrange the suitable performer and live band to meet your demand. For better understand of your need, we kindly advise by refering to our live band performance video (On event and performance on our menu bar), and select the type upon your preference.
---
Can Live Band creates a good environment ?
---
Yes, a trained live band will bd able to bring out good environment for your activity. With the interactive performance provided, and the flow of music, live band will definitely creates better attractive upon your activity.
---
Regular Performance
---
Regular Performance is where the live band will perform constantly on a specific area (Cafe, Bar, Restaurant, Hotel and etc.) We provide long term live band performance service, in different live band formation.

We provide regular live band service for every Cafe, Bar, Restaurant , Hotel and etc. For regular performance inquiries kindly contact us for more details.
---
---
MUSIC EDUCATION
Fees
---
Different course and level will have different pricing. Feel free to contact us through 010-9222759 or Visit our centre for more understanding !
---
Class Duration
---
45 minutes class will be conducted weekly, and there will be 4 classes per month. Other than music production and compose, there will be one hour class weekly.
---
How long willl I get to learn the technique ?
---
Every student is unique and own their own learning progress. This will be depending on the student progress and interest, and definitely also practice.
---
Qualification
---
Upon the qualification, it will be depending on the student's preference. If the student decided to have exam, either for pop and classic musical instrument, we will arrange appropriate exam for the student.
---
Unplugged
---
Unplugged is a lesson provided in our school by teaching the student the technique of playing musical instrument (Keyboard, Guitar or Ukulele) during performance of vocal singing as a music background.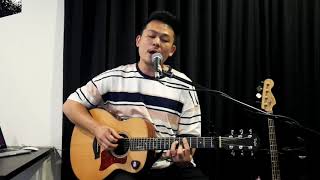 ---
What lesson do we have?
---
For technical lessons, we have music arrangement and music composing. For Pop Lessons, we have unplugged, vocal, piano, guitar, ukulele, drum and etc. For Classic Lessons, we have violin, cello, piano and etc.
---
Do we offer group class ?
---
We provide group class with 3 people and above per class. Each class will be 1 hour duration and four classes per month.
---
What Benifit will I earn after assigning to the lessons ?
---
With the determination of teacher, student will be granted once free recording with simple editting as an achievement unlock progress. Student will get to record and observe how much they have been progress.
---
---
MUSIC PRODUCTION
Music production cost per song
---
According to your preference on music compose, arrangement and background, we will have a different quotation as each background and arrangement will require different music instrument and skill.
---
Recording service
---
In Clef Studio, we provide various type of recording such as unplugged recording and karaoke recording
---
I wanted a music background for my written song
---
We are always ready to listen to your pieces and provide you the best advise among producing of the song.
---
What is Music Arrangement
---
---
What is Audio Mastering
---
Audio mastering is the process of preparing and tranferring the final mix of the audio to a master and balanced tracks.
---
What is Jinggle
---
Jinggle writing is to create a catchy tune with music and lyrics to accompany a television or radio advertisement.
---
---